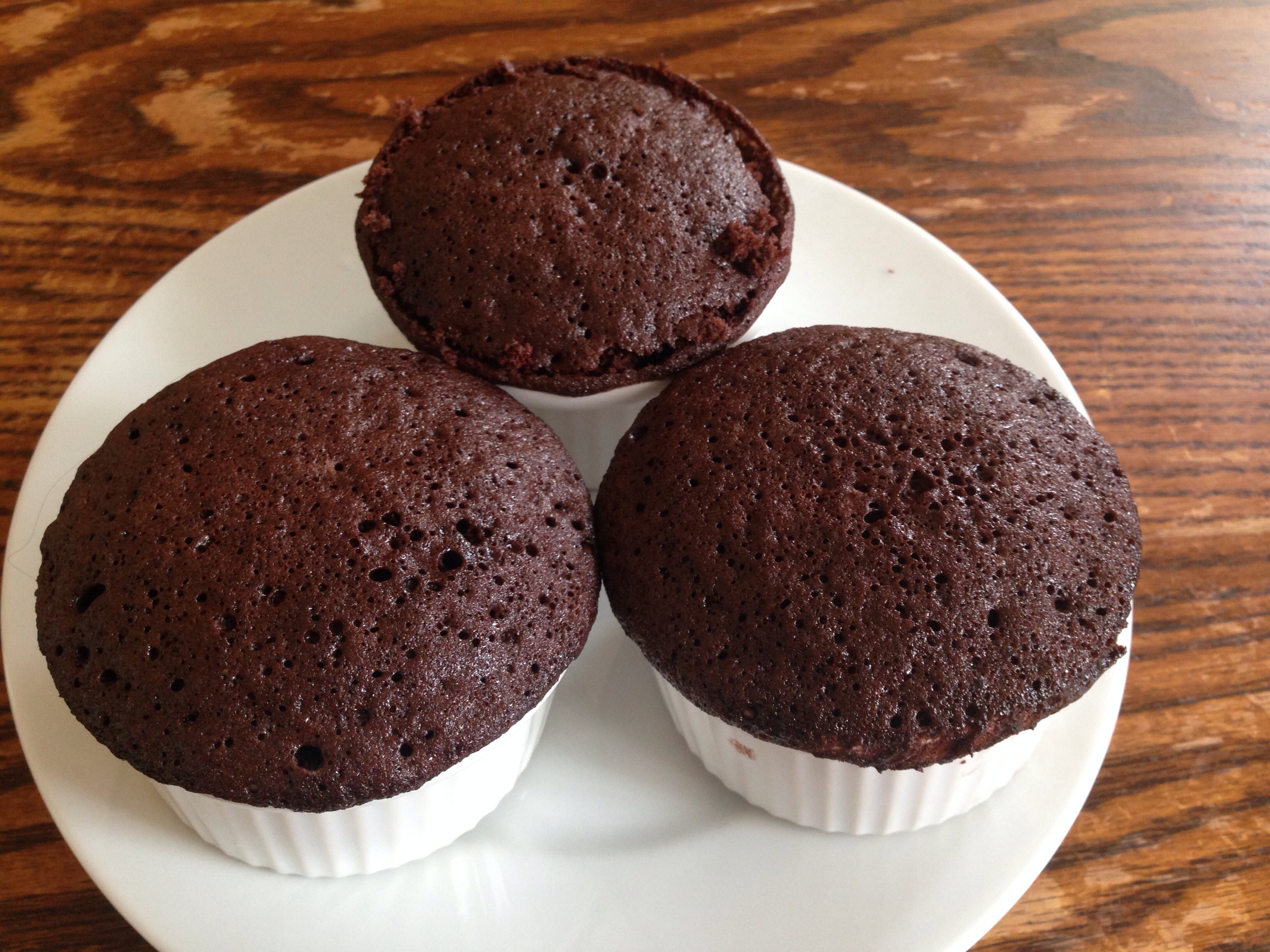 Ingredients:
Ingredients
15 pieces of Oreo cookies
150 g cottage cheese
120 g cocoa powder
180 g flour
150 g butter
200 g sugar
salt (a pinch, no more)
vanillin (the same)
2 big eggs
50 g sugar powder
Instructions
Preheat your old good oven to 180 degrees, then spread the muffin tins on a thick baking paper.
Melt the butter. For this, the piece must be pre-cut into 8 pieces, place in a saucepan with a heavy bottom, which is in contrast to conventional capacity better distributes heat across the surface and stirring it from time to time. The melting point of the oil is 30 degrees that too rapid heating will result in burning of fat and the appearance of smoke.
Mix sugar, cocoa with the melted butter. The resulting homogeneous mixture letter cool down to 50 degrees.
Whisk the eggs until obtaining a white mass.
Combine the chocolate mixture with egg yolks, the egg whites, add a small pinch salt and the sieved flour.
At the bottom of each muffin tins put one Oreo cookie and cover the top with dough of 2/3. Place in oven, bake for 20 minutes.
Make the cream. To do this, mix the cottage cheese, 4 chopped Oreo cookies, the powdered sugar, whisk together with a beater. Place in the freezer for 15 minutes.
Ready cakes remove from oven, let cool. Decorate the top of cupcakes with cream and biscuits, if you want, add some cocoa or chocolate.