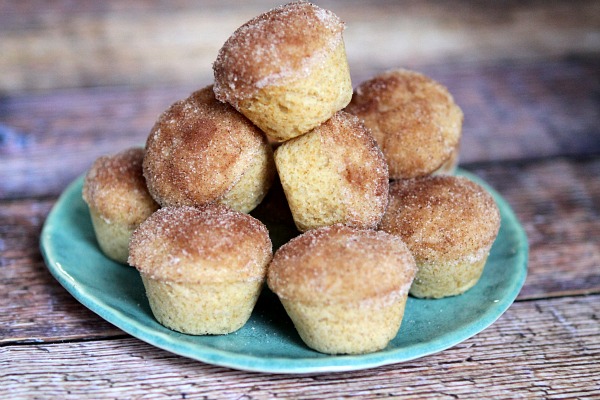 Ingredients:
Ingredients
100 grams of cottage cheese
1 cup of flour
0,5 cup of yogurt
1,5 teaspoon baking powder
1 egg
50 grams of butter
Pinch of salt
0,5 cup of sugar
Bit of vanillin (or a sachet of vanilla sugar)
Instructions
I had soft, spreadable cottage cheese.
I put it in a bowl, put sugar, mixed with vanilla, and triturated with a spoon.
It turned out the cheese slurry, watery. In a separate the bowl I whipped the egg, poured it to mashed cottage cheese.
And at last, poured into a liquid mixture of yogurt (I had yogurt thick, 2.5% fat).
In another bowl, bigger size, I sifted a cup of flour and poured the baking powder.
In flour mixture poured all the liquid products, added a pinch of salt.
All mixed. Special care is required. I usually look at the dough, once the flour has absorbed the liquid and the dough becomes more or less homogeneous, no longer stir it. The dough turns viscous, lush, more like a cream than dough.
Spread it out over the cups. I like muffins with "cap", so I fill the molds almost to the top. Immediately put in the oven (turn it before cooking the dough).
Baked muffins with cottage cheese for 20 minutes until the top is lightly browned (temperature in the oven must be 200 degrees).
The willingness can be checked tested way – in the highest place (in the "hood") to pierce with a toothpick – it should remain dry.