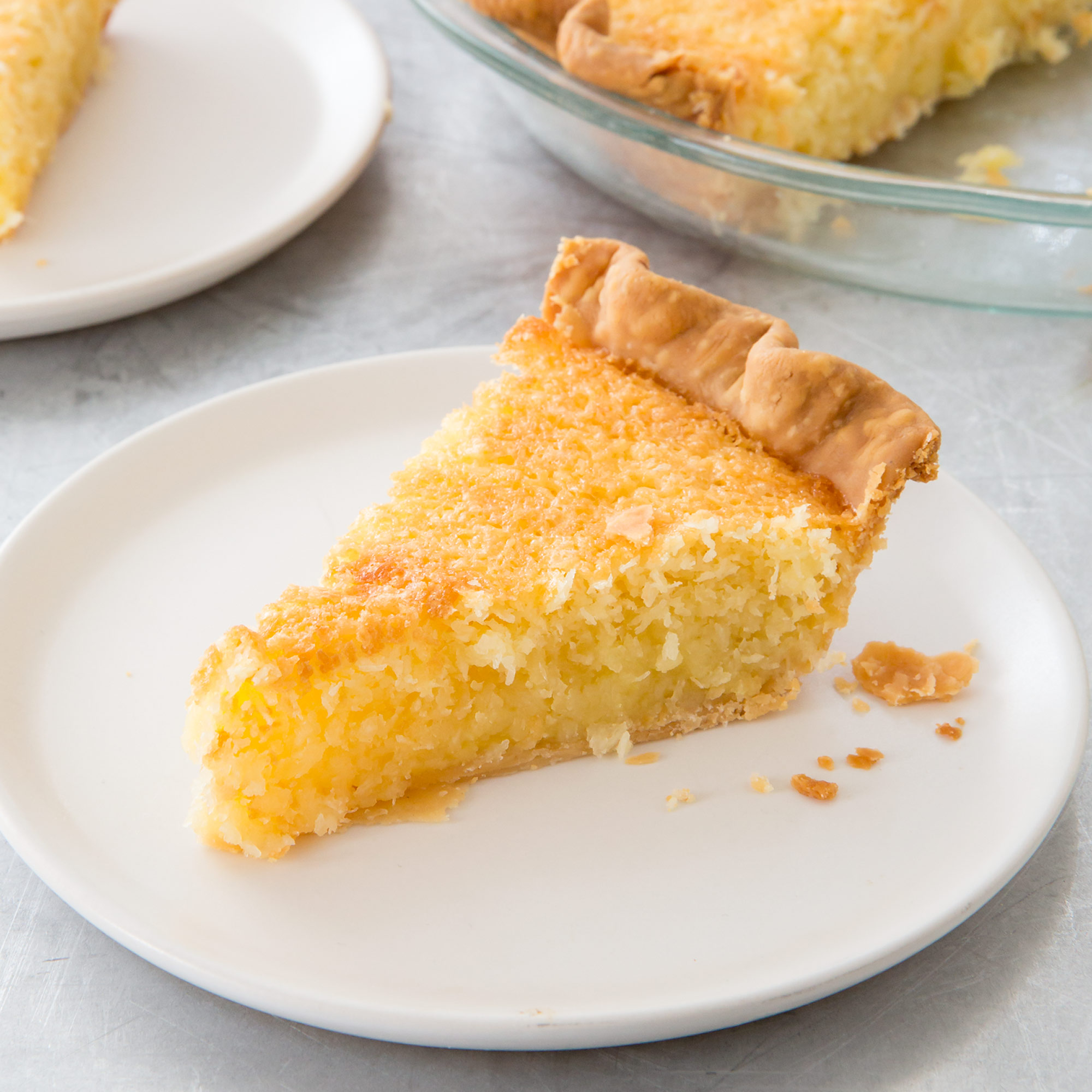 INGREDIENTS

Ingredients
Instruction
Firstly, make the dough: flour, a pinch of salt and the chopped cold butter grind in a blender to a state of oily crumbs.
Pour the resulting crumbs into a deep bowl, pour cold water into a center of the dry mixture and quickly knead the dough (long kneading is not necessary, just gather the dough into a ball).
The resulting dough in plastic bag and refrigerate for an hour. After the specified time remove the dough from the fridge, roll out thinly, put into a greased baking dish (I used diameter 26 cm), forming the sides, prick with a fork and refrigerate for 30 minutes.
While the dough is cooled, prepare the filling: beat eggs with a whisk. Melt the butter. Mix in a large bowl eggs, sugar, butter, salt, vanilla, vinegar and stir together. Then add the coconut flakes and mix thoroughly again.
Remove the form with the dough from the refrigerator, put into it the stuffing and place in a preheated to 175С the oven. Bake for 45-60 minutes (depending on your oven), top of the pie should get caramelized, but should not burn.
It is incredibly delicious! This coconut pie disappeared in one evening, and the next day my family asked to repeat it:)