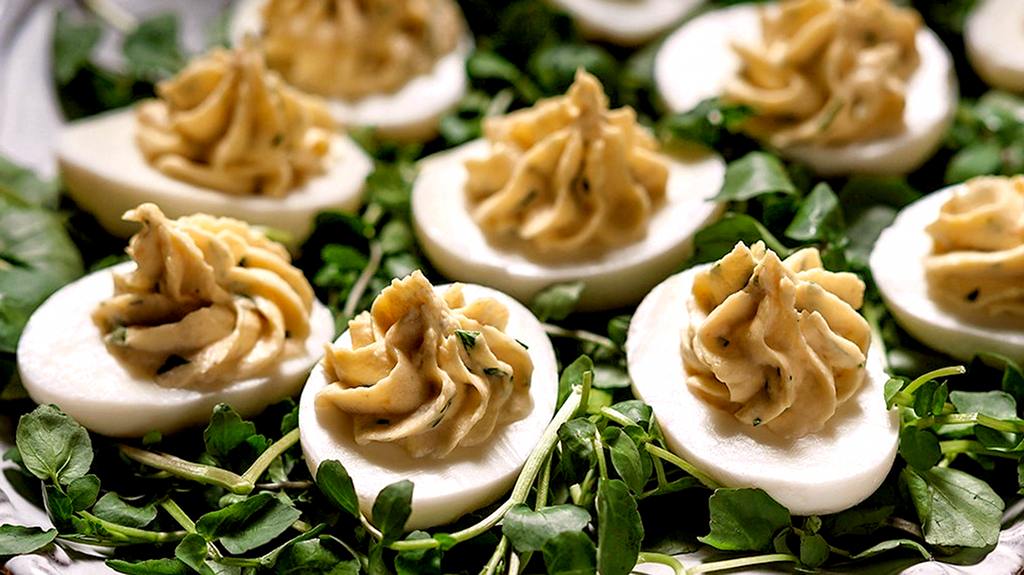 Ingredients
6 hard-boiled eggs
2 tbsp of prepared hummus
1 tbsp natural yogurt
0.5 tsp. hot adzhika
pinch of ground cumin
salt, red hot pepper
pine nuts for supply
Instruction
Peel eggs and cut in half lengthwise. Remove the yolk, mash with a fork, mix with yogurt, hummus and hot sauce until smooth. Season with salt and lay out into whites.
Fry the pine nuts, shaking, in a dry frying pan until golden brown.
Sprinkle eggs with nuts and red pepper.