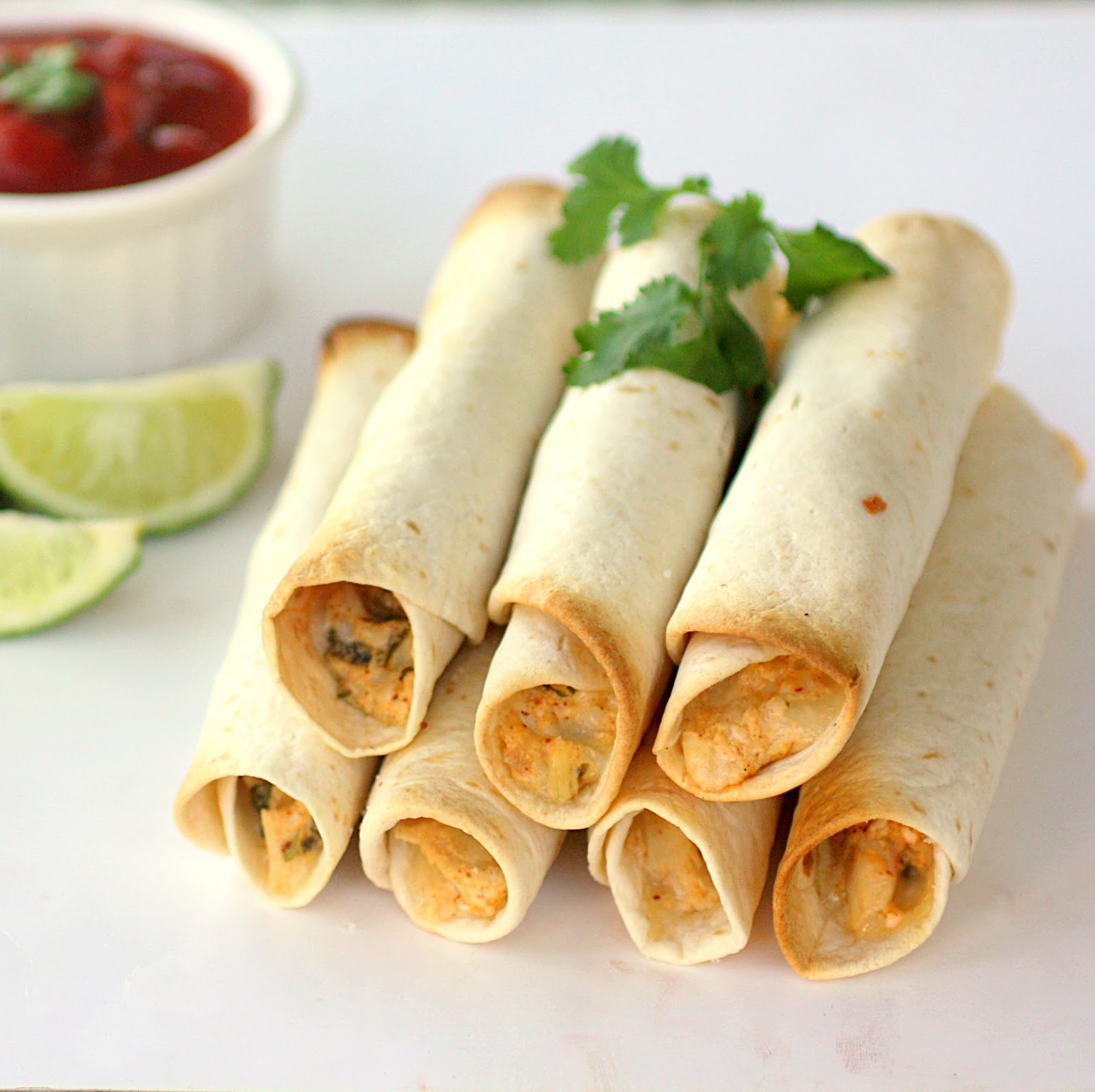 Ingredients
Ingredients
2-3 tablespoons of olive oil
2 chicken fillets without skin
Pinch of salt and freshly ground black pepper
16 corn tortillas 16 wooden skewers
Fresh ingredients for salsa
Mix the following ingredients:
1 cup sliced fresh tomatoes (beefsteak or Roma / plum)
¼ cup chopped green pepper
3 tablespoons minced white onion
1 clove of garlic
2 tablespoons chopped fresh cilantro
1 tablespoon of crushed and purified from the seeds jalapeno pepper (fresh or pickled)
1 tablespoon fresh lime juice
Directions for preparing the meal:
Preheat the oven to 350 °.

Grease a baking or frying pan with olive oil and heat it to medium temperature. Smear the chicken fillet with salt and black pepper.
Put the meat on a hot pan and sauté for 5-7 minutes each side until cooked. Now, remove the meat, cool it and place in a medium saucepan. Then add the salsa. Cook on medium heat until boiling, then on low heat for 2 minutes. Remove the pan from the heat and set aside.
Wrap four tortillas in a paper towel and for softening put them in the microwave oven at the highest temperature for 20 seconds. Put tortillas on a flat surface and add 2 tablespoons of chicken mixture to each. Roll up tortillas tightly and fasten with wooden skewers. Lay tortillas side by side on a large baking sheet and sprinkle with olive oil. Do all four things to prevent drying.
Put the pan in the oven and bake for 25-30 minutes until the tortillas get golden brown and covered with a crispy crust.