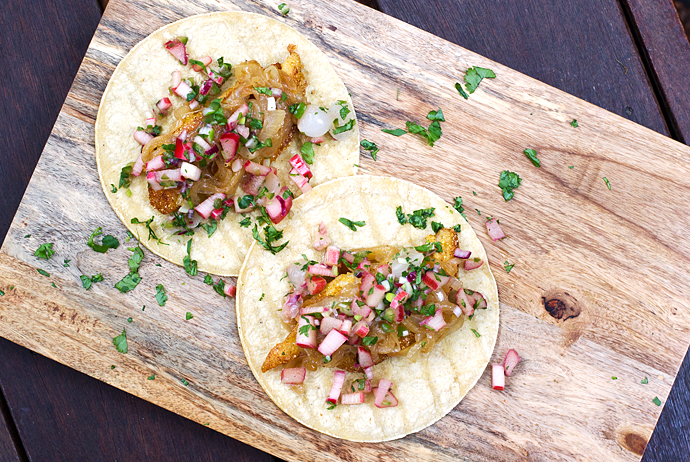 Ingredients
450 g fillet of fish with white meat

1/4 teaspoon marjoram

1/4 teaspoon cumin

1 teaspoon chilli

2-3 cloves of garlic

salt and pepper

3 tablespoon flour

vegetable oil for frying

1/4 head of cabbage

juice from 2 lemons

8 tortillas

1 tablespoon coriander

1/2 onion
salsa sauce
Directions:
1. Put fish on the plate, add half of marjoram, cumin, chilli, garlic. Salt and pepper it. Sprinkle with flour.
2. Heat the oil add the fish and fry to cryspy and golden. Put fish on the napkin.
3. Slice cabbage and mix with remaining spices. Add some lemon juice and salt
4. Heat the tortillas without oil. Add some drops of water. Cover the tortillas.
5. Put some fish, cabbage and onion on the each tortilla. Serve with salsa sauce.