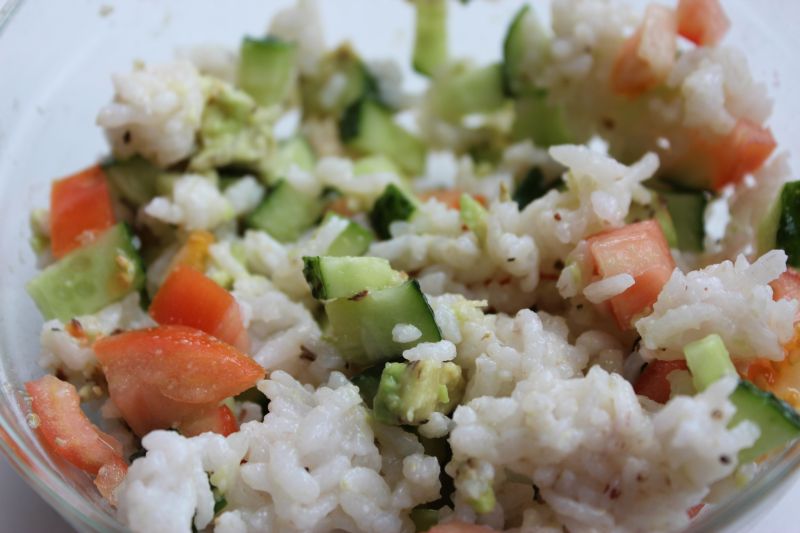 Ingredients
half a kilo of rice (cooked as for sushi)
5 tablespoon rice vinegar
1 tablespoon sugar
Pinch of salt 1 aubergine, not peeled
1 zucchini
2 carrots
1 red bell pepper
1 onion
half a kilo of rice (cooked as for sushi)
5 tablespoon rice vinegar
1 tablespoon sugar
Pinch of salt 1 aubergine, not peeled
1 zucchini
2 carrots
1 red bell pepper
1 onion
DIRECTIONS to cooking are as follows:
Mix rice, vinegar, sugar and salt. Stir it.

Stew all the ingredients in soy sauce.
Add sesame seeds.
Cook  some omelet:  whisk some milk, 3-4 eggs, a little flour and salt. Pour it in the pan. During cooking, stir the mixture to get small pieces.
Mix all with rice. Add some more soy sauce (to taste). Sprinkle with sesame seeds and green onions when serving.

Enjoy your meal!