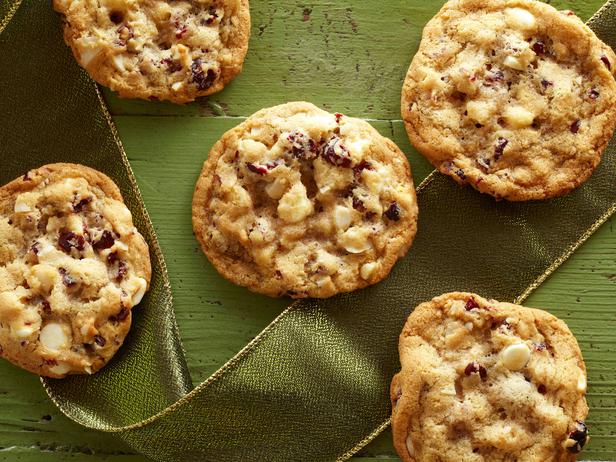 Ingredients
Ingredients
115 g butter
50 g sugar
70 g brown sugar
1 whisked egg
140 g sifted through a sieve flour
15 g of cocoa powder
1/4 teaspoon yeast-powder
50 g white chocolate
50 g milk chocolate, sliced into pieces
100g toffees chopped
50 g icing sugar for the white icing
Directions to cook
Preheat the oven to 180-200 C (depending on your oven). Grease a low baking form with a diameter of 24 cm and pave it with a piece of butter and thick parchment paper.
Put sugar and butter in a saucepan and whisk with a hand mixer until the obtained substance becomes airy and light. Slowly add the egg, all whisk again.
In another bowl, baking powder, mix flour, cocoa, and salt.  Mix these guys with butter and egg and add pieces of chocolate and butterscotch, knead the dough carefully.
Turn the dough into the prepared baking dish. Bake your cookies for 30-35 minutes until they brown. Remove from oven, let cool for 20 minutes.
Sift sugar into a small bowl and mix with water to form a fairly liquid glaze.