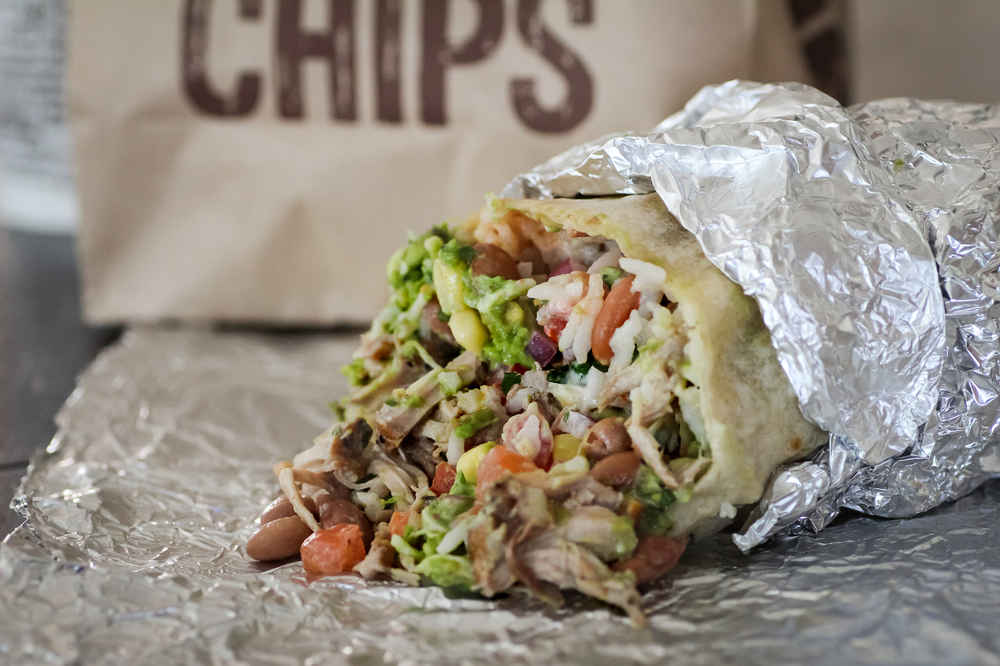 Ingredients required to cook up chipotle beef burrito recipe
How to make the meat for burritos:
Ingredients
200g beef
110g rice
100g canned beans
1 tortilla
jalapeno pepper
1 garlic clove
vegetable oil
pinch of salt
black pepper
2 tomatoes
2 chilli
1 red onion
some parsley
lemon juice
olive oil
100g cheddar Cheese
half cup of cream
half cup of white wine
4 g of starch green onion
Directions
Cook the rice. Slice the cheese for sauce. Whisk the cheese, cream, starch, and white wine in a blender.

Peel the beef of films. Slice ​​it into thin strips. Drain the rice.

Cook the tomatoes concassé. Cut the core. Put them into the boiling water, then in cold water.
Peel the tomatoes. Cut into quarters. Remove the seeds. Cube the tomatoes. Place them in a bowl.
Grind the red and green chili peppers, red onion and parsley. Add salt. Grind again. Add it to the tomatoes. Sprinkle with olive oil and lemon juice. Salt again and mix.
Heat a frying pan with vegetable oil. Put the beef on it. Grind pepper jalapeno and garlic. Add to the pan. Salt and pepper. Mix well.
At the end of frying we add rice and canned beans. Mash the beans with a spoon. Add the cheese sauce. Mix.