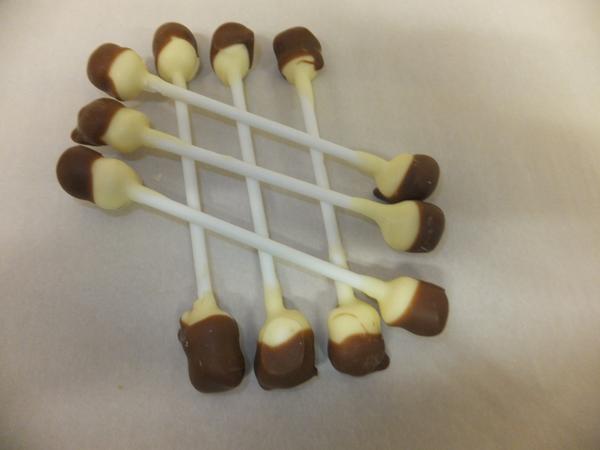 What all you need:
Ingredients
Chocolate or smooth peanut butter

Mini marshmallows

Lollipop sticks
Directions to make:
To make this funny dessert, on each end of the stick press in the marshmallow.
Dip them into melted chocolate (peanut butter).Cool.
And this tasty earwax dish on swabs is ready to serve.
Enjoy!