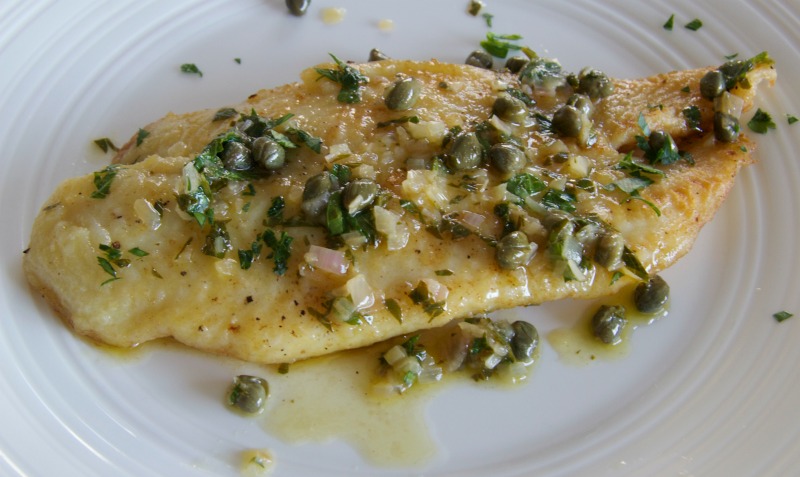 Ingredients:
Ingredients
4 cod fillets (170-200g each)
salt and pepper to taste
2 tablespoons breadcrumbs
30 g almonds
200 ml chicken broth juice and zest of a lemon
3 tablespoons capers some parsley
40 g butter sugar to taste
Directions:
Salt and pepper the fish to taste.

Grind the almonds. Mix with the breadcrumbs.
Dredge the fish in the almond flour mixture to coat.
Pour 2 tablespoons vegetable oil into the frying pan on the medium heat. Put the fish and fry for 3 minutes. Then turn over and fry for another 3 minutes. Remove to a plate and keep it warm.
Wipe the pan with a paper towel, return to the fire. Pour the broth and lemon juice. Boil twice.
Grate the lemon zest with a special knife or grater. Chop the parsley.
Add capers, zest and parsley into the broth and put the butter. Bring to a boil and remove.
Serve the fish with the sauce from the pan.
Bon Appetit!