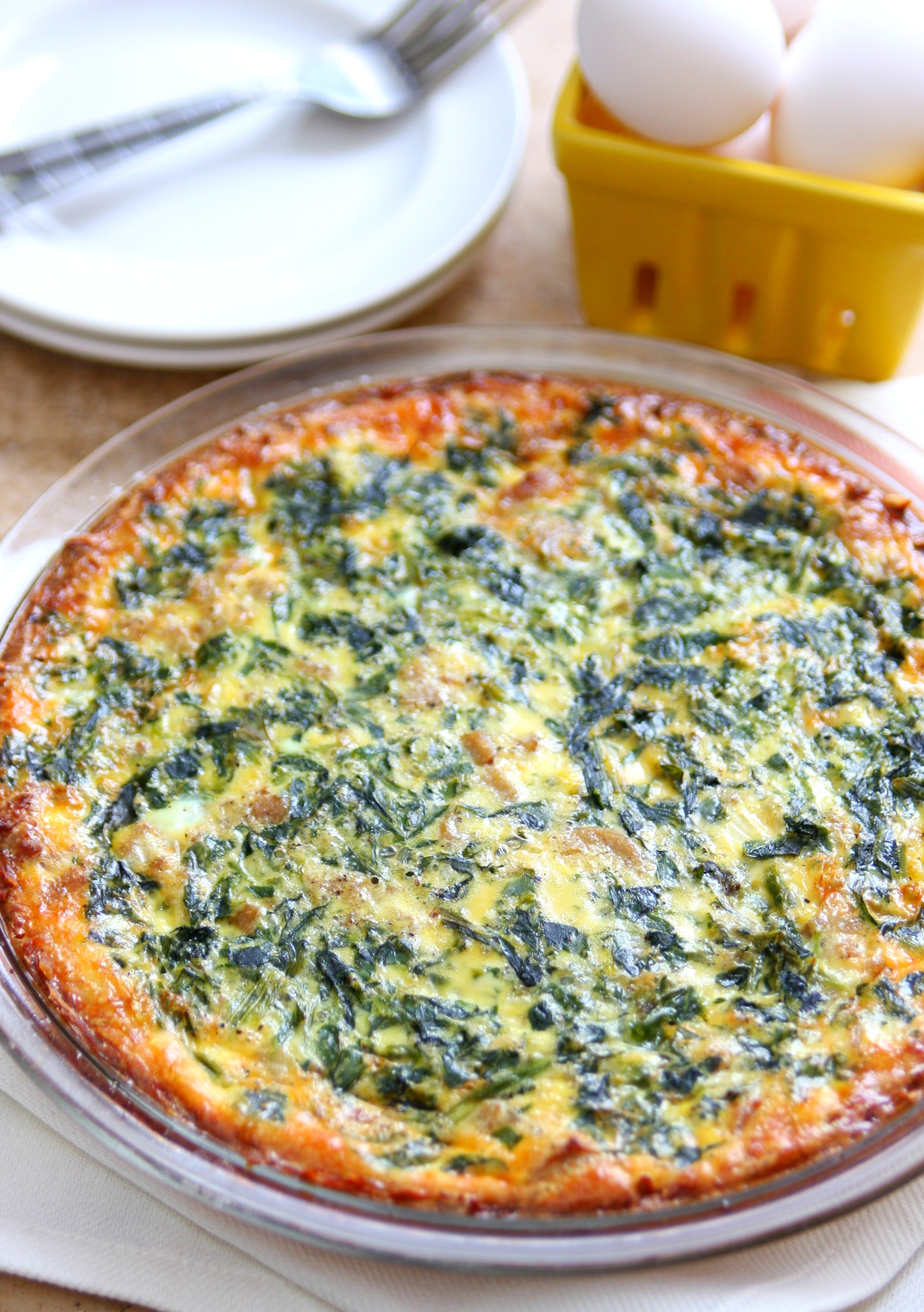 Ingredients:
Ingredients
200 g sifted through a sieve flour
1/2 tablespoon salt
75 g butter
5-6 tablespoons cold water
150 g spinach
1 small onion
250 g sausage or ham
500 ml cream
3 eggs
2 egg yolks
1/2 tablespoon salt
pinch of ground pepper
Directions:
Mix flour with salt. Chop cold butter, add water and gather dough into a ball, do not knead. Put in the fridge for 30 minutes.
Spread previously fried chopped onion spinach in a pan. Then fry the finely chopped sausage or ham.
Lightly whisk cream with egg yolks. Add salt, pepper, mix well.
Preheat the oven to 220 C degrees.
Prick the dough with a fork. Put fried onions with sausage, pour on top of cream eggs.
Bake quiche for 15-20 minutes, then reduce temperature to 180 degrees and bake another 15-20 minutes.