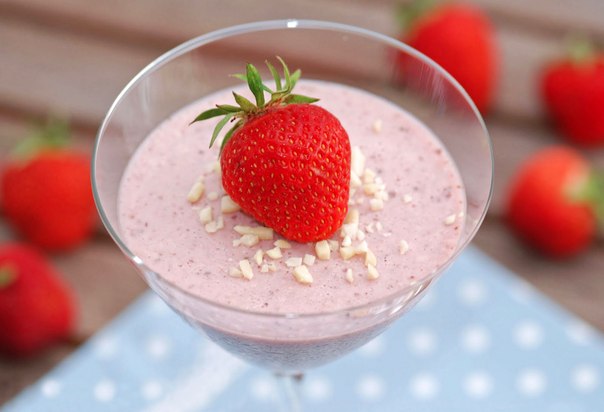 Ingredients for Chia Seed Pudding

Ingredients
2 cups strawberries 

1 cup yellow raspberries 

1 orange  

1 liter natural yoghurt 

2 tablespoon chia seeds 

2 tablespoon sugar
DIRECTIONS FOR COOKING:
Add some chia seeds to the yoghurt and leave at least for 3 hours, preferably overnight. The seeds will swell by 10 times and the yogurt will be like pudding.

Whisk the strawberry with sugar in a blender. Those who prefer the right diet can replace sugar on Jerusalem artichoke syrup. Pour it on the bottom of the glass.
Then put 250 grams of yogurt with chia with a tablespoon.
Grind the raspberries through a small sieve to remove seeds.
Whisk this substance with orange and sugar in a blender. Carefully pour the mixture into glasses on the top of the yogurt. The pudding can be decorated with a mint leaf.
NOTES
If strawberries don't suit you that much, this recipe is wonderfully good with raspberries, blackberries or grapes for a change.