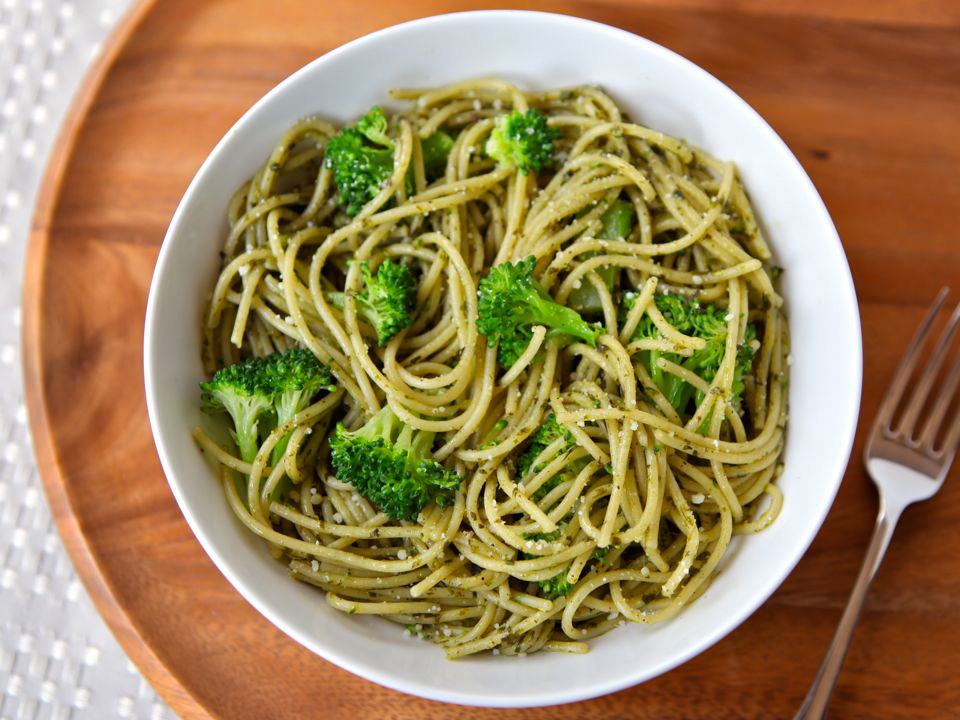 Ingredients:
Ingredients
450g farfalle or conchiglie pasta
1 pch broccoli
1 bunch basil
3 garlic clove
½ cup of cashew
½ cup of walnuts
2  tablespoon water
Directions:
Cook pasta according to its package tips.
Meanwhile, steam the broccoli. As an alternative, you can boil the broccoli for 3 – 4 minutes in the water. It should be half-boiled.
Prepare the pesto. Put the nuts in a blender, fill with water and mix. Add the basil, garlic and remaining water. Mix again until smooth.
As soon as the pasta is ready, add half the pesto and toss. Put it into plates, and add some broccoli and sauce. Serve the dish at once.

Bon Appetit!