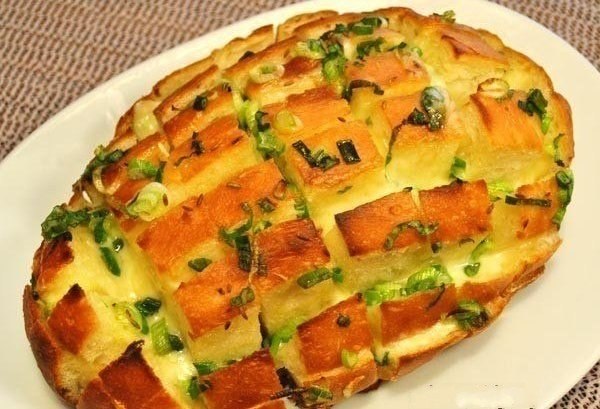 Ingredients
340g cheese (provolone) 

100g butter 

100g green onion 

2 teaspoons poppy seeds 

A loaf of fresh bread
Filling: 
340g mushrooms 

1  tablespoon butter 

1  tablespoon fresh thyme, chopped
DIRECTIONS FOR COOKING
Melt the butter in a frying pan.

Add sliced mushrooms, in 4-5 minutes once the mushrooms give water, add some thyme and cook for another 2-3 minutes. Remove the mushrooms in a bowl and cool.

Preheat the oven to 140C. Slice the bread up and down.
Put the bread on a baking sheet with foil.
Put some pieces of cheese in the bread sections, add mushrooms and spread them throughout the loaf. Mix some butter with chopped green onion and poppy seeds.
Grease the bread with the mixture. Wrap the loaf in the foil.
Bake for 15 minutes in a preheated oven. Then unwrap the foil and bake for another 10 minutes to melt the cheese.Bon Appetit!