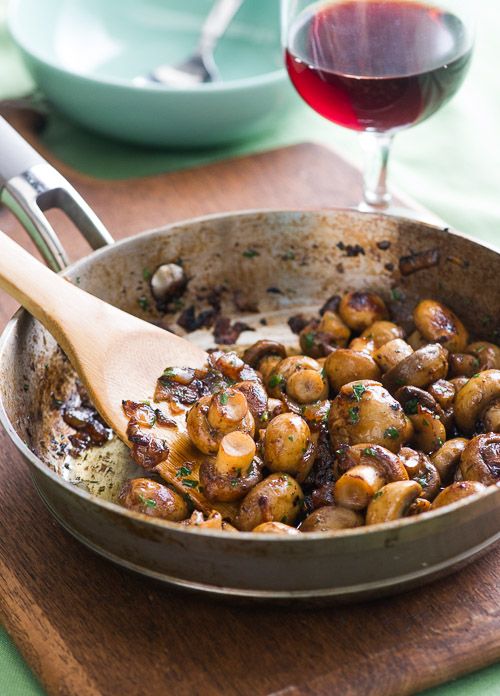 Ingredients
Ingredients
3 tablespoons unsalted butter

3 garlic cloves, minced

3 tablespoons extra virgin olive oil

8 ounces of button mushrooms, brushed clean

8 ounces of cremini mushrooms, brushed clean

1 medium onion, sliced

2 tablespoon lemon juice

½ cup white wine

Salt and paper

3 tablespoon chopped fresh parsley
Cooking directions
First, you need to heat oil and butter in high temperature in a large sauté pan. Then you need to pour in the mushrooms and cook for about 2 minutes with onion. Remember not to stir it as of yet, as they need to develop the golden crust. Then once they get the golden crust toss them few times and then gradually reduce the temperature to medium high. Keep the temperature like this for another 10 minutes and further, cook the mushrooms. You need to stir the mushrooms occasionally. Then you need to add the salt and pepper according to your taste and liking. At this stage add garlic and then slowly sauté for another 1 minute. Now stir the mushrooms gently and add the lemon juice and let it settle in and slowly evaporate for some time, let's say for about 2 minutes. Then at last sprinkle some more salt and pepper and add in some parsley too.
Once you are done with the cooking add some pan sauce to the dish and would your dish is ready to be served. Do not wait too long before you serve the dish.   
The directions provided here if properly followed will give you an enthralling experience of cooking a magnificent dish of mushrooms. However, if you want to you can further your interest in cooking by adding in some of your own tricks to the dish. Happy cooking. All the best.