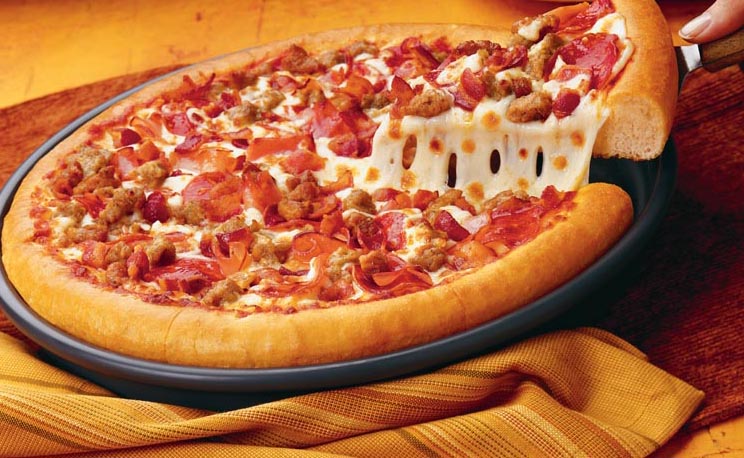 Ingredients:
Ingredients
2 cloves of garlic that is minced well

1 ball of no knead pizza dough

1/3 or a half cup of pizza sauce, depending on how saucy you would like your pizza

1 cup of shredded Canadian  mozzarella

8 to 10 slices of pepperoni

2 slices of ham that is cut into small pieces

2 slices of crispy bacon that is cut into small pieces

1 link spicy sausage, that is removed from the casting and which is browned

Half a cup of browned ground beef

Canadian parmesan cheese, for topping up

Red pepper flakes for serving at the end
Directions:
Arrange one rack right in the middle of your oven and preheat it. Let it be in its hottest setting. About 500 to 550 degree celcious.
Take a cast iron pan and lightly oil the pan. Dust it lightly by using the cornmeal. This is again, optional. If you do not wish to do so, there is another alternative too. You can use a baking sheet and lightly oil it.

Shape your dough into a circle and push it gently until it is fairly  thin and smooth.

Spread the sauce to the edges and sprinkle some garlic on it. Top the mixture by using the shredded mozzarella. Top it again by sprinkling some meat chunks on  it.

Grate the parmesan on it for  adding more taste to it and place the thing  in the oven and let it bake for about 12 to 15 minutes.  And voila! You are done! Eat this immediately when it is still hot. I am sure you will definitely fall in love with it totally!