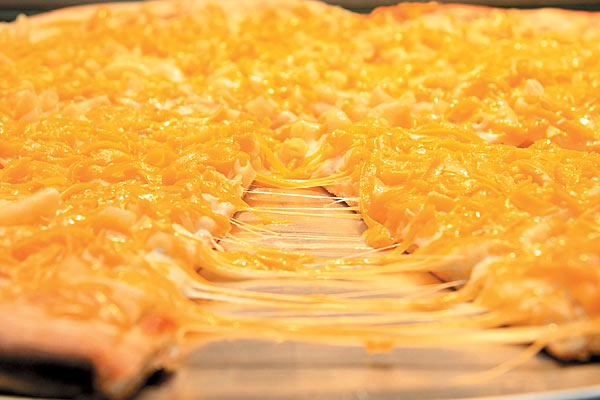 Ingredients
Ingredients
1 package (7-1/4 ounces) macaroni and cheese dinner mix
6 cups water
1 pound ground or sausage chicken /beef ( optional)
1 medium onion, chopped
3 cloves garlic, minced
1 cup flour
1 cup milk
1/2 Breadcrumbs
1 small green pepper, chopped
1 small tomato (optional)
1-1/2 cups (6 ounces) shredded part-skim mozzarella cheese, divided
1-1/2 cups (6 ounces) shredded cheddar cheese, divided
1 jar (14 ounces) pizza sauce
1/2 cup sliced pepperoni (optional)
Directions
1) Keep the oven ready with 300° F. Then apply grease in baking dish.
2)To cook macaroni , take a pot and add water into it and boil until it get bubbles , add macaroni and stir it and cook for 5 to 10 minutes  until it is soft .
3)  Take saucepan to melt the butter in that add garlic cloves  and sort for 30 seconds, stirring constantly then slowly add flour off course whisk it properly and salt  as per taste and cook, stirring constantly, for 1 minute. Now time to add the warm milk, don't forget to whisk it. Now this mixture should be bring it to a boil, until it gets stiffens and see bubbles on the surface.
4)  Now add the chopped vegetables or sausages for toppings as per your choice into the sauce. Cook it until it's crunchy, then add almost all the cheese or you can keep some cheese for topping later to get that extra flavor.
5)   Add the cooked macaroni to the cheese sauce Shift this mixture into your set pan. And cook it for 20 to 30 minutes until it turns golden brown.
6)    Now it is time to shift into serving pan and taking a bite of that mouthwatering dish.